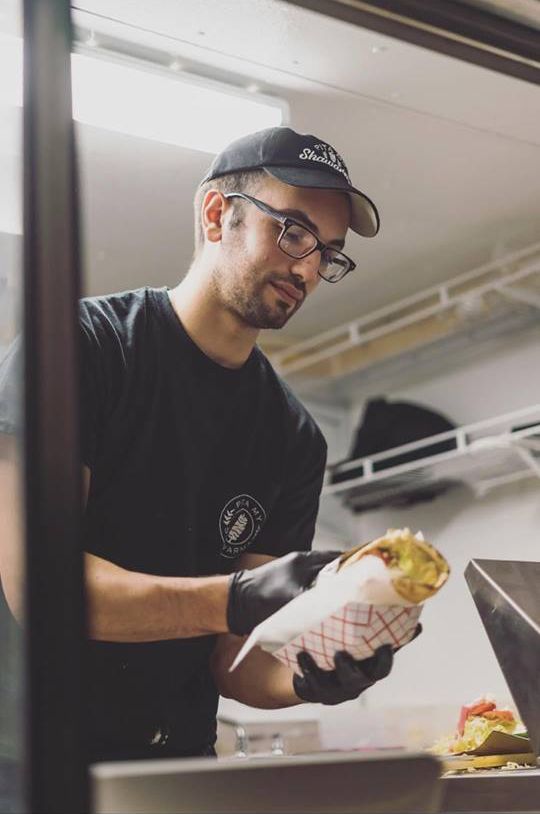 More than three years ago on October 14, 2018, I launched my vision of Pita My Shawarma with our very first food truck. Being 1st generation Lebanese, I couldn't find an authentic shawarma that I enjoyed, so I decided to create my own from scratch. 
With a University of Pittsburgh bachelor's degree in business administration with a marketing major, I wasn't happy with the jobs I've had and wanted to go back into my passion of cooking. In high school, I vividly remember stacking shawarma on a mini rotisserie at my parent's house and trying out different toppings and sauces just as a hobby for cooking. 
I still have that mini rotisserie in my kitchen today. I would have never imagined making this more than my full time job & being blessed to do so.
With a handful of my grandma's favorite recipes and tweaks of my own, I knew I was ready to start my very first food business. After exploring the ideas of starting a food truck and a small restaurant, and working at both,I decided to build my own food truck from scratch.
With the help of a local food truck builder, Jason found and bought my empty USPS mail truck that Jason stripped down and hand-built in my driveway to become the Pita My Shawarma food truck in a few months.

Jason launched and ran my truck through my very first season, and enjoyed serving at breweries, coffee shops, special events, and so much more.

Jason loved the direct communication with my customers and the relationships Jason developed with my regulars -- it was so rewarding when someone would drive across the city or across state lines just to have my shawarma.
A year and a half into my venture, Jason knew he was ready to expand into my very first fast-casual restaurant and was very fortunate enough to come across the Butler St location in Lawrenceville in which he begin to start the new journey of Pita My Shawarma 2.0.